FOSS Activites in June 2023
Here's my (forty-fifth) monthly but brief update about the activities I've done in the F/L/OSS world.
Debian

This was my 54th month of actively contributing to Debian. I became a DM in late March 2019 and a DD on Christmas '19! \o/
There's a bunch of things I do, both, technical and non-technical. Here are the things I did this month:
Uploads
Others
Moderation of -project mailing list.
Mentoring for newcomers.
Bursary team stuff - starting to analyze requests, gathering refs, and dry-running the scripts.
A huge thanks to Freexian for sponsoring my Debian work. :D
---
Ubuntu

This was my 29th month of actively contributing to Ubuntu. Now that I joined Canonical to work on Ubuntu full-time, there's a bunch of things I do! \o/
I mostly worked on different things, I guess.
I was too lazy to maintain a list of things I worked on so there's no concrete list atm. Maybe I'll get back to this section later or will start to list stuff from the fall, as I was doing before. :D
---
Debian (E)LTS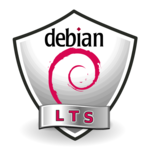 Debian Long Term Support (LTS) is a project to extend the lifetime of all Debian stable releases to (at least) 5 years. Debian LTS is not handled by the Debian security team, but by a separate group of volunteers and companies interested in making it a success.
And Debian Extended LTS (ELTS) is its sister project, extending support to the stretch and jessie release (+2 years after LTS support).
This was my forty-fifth month as a Debian LTS and thirty-sixth month as a Debian ELTS paid contributor.
I worked for 11.75 hours for LTS and 0.00 hours for ELTS.
LTS CVE Fixes and Announcements:
Issued DLA 3450-1, fixing CVE-2021-33621 and CVE-2022-28739, for ruby2.5.
For Debian 10 buster, these problems have been fixed in version 2.5.5-3+deb10u6.
Replied to Roberto's mail for the ruby2.5 regression post-mortem.
Prepared ruby-rack security update for the security team.

Some regressions reported in ruby-sinatra's autopkgtest. Investigating further.

Started to prep ruby2.7 security update but paused that work in favor of investigating the regression above.
Other (E)LTS Work:
Triaged ruby-rack, ruby-sinatra, ruby2.5, ruby2.7.
Helped and assisted fellow Freexian contributors (LTS/ELTS/internally).
Answered questions (& discussions) on IRC (#debian-lts and #debian-elts) and Matrix.
Participated and helped fellow members with their queries via private mail and chat.
General and other discussions on LTS private and public mailing list.
Attended the monthly LTS meeting.
---
Until next time.
:wq for today.