FOSS Activites in July 2023
Here's my (forty-sixth) monthly but brief update about the activities I've done in the F/L/OSS world.
Debian

This was my 55th month of actively contributing to Debian. I became a DM in late March 2019 and a DD on Christmas '19! \o/
There's a bunch of things I do, both, technical and non-technical. Here are the things I did this month:
Uploads
redmine (5.0.4-7) - Add patch to let redmine run from its own user. (debbug#1022815)
redmine (5.0.4-5~bpo11+2) - Backporting the above changes to bullseye.
Others
Mentoring for newcomers.
Sponsored matthiasmullie-minify for Athos.
Bug work and MR review for redmine.
Moderation of -project mailing list.
DebConf Bursary work. Quite a month. But the bursary stuff is mostly done, we have rolled out the second batch already. About to do the final round super soon.
A huge thanks to Freexian for sponsoring my Debian work and Entrouvert for sponsoring the Redmine backports. :D
---
Ubuntu

This was my 30th month of actively contributing to Ubuntu. Now that I joined Canonical to work on Ubuntu full-time, there's a bunch of things I do! \o/
I mostly worked on different things, I guess.
I was too lazy to maintain a list of things I worked on so there's no concrete list atm. Maybe I'll get back to this section later or will start to list stuff from the fall, as I was doing before. :D
---
Debian (E)LTS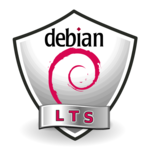 Debian Long Term Support (LTS) is a project to extend the lifetime of all Debian stable releases to (at least) 5 years. Debian LTS is not handled by the Debian security team, but by a separate group of volunteers and companies interested in making it a success.
And Debian Extended LTS (ELTS) is its sister project, extending support to the stretch and jessie release (+2 years after LTS support).
This was my forty-sixth month as a Debian LTS and thirty-third month as a Debian ELTS paid contributor.
I worked for 1.5 hours for LTS and 1.00 hours for ELTS.
LTS Work:
ruby-rack v/s ruby-sinatra regression investigation. Took 30 minutes, roughly.
ELTS Work:
Started to look at ruby-rack for stretch, a general triage and understanding the issue this month. Will continue to work on this and rails next month.
Other (E)LTS Work:
Triaged ruby-rack.
Answered questions (& discussions) on IRC (#debian-lts and #debian-elts) and Matrix.
Participated and helped fellow members with their queries via private mail and chat.
General and other discussions on LTS private and public mailing list.
Attended the monthly LTS meeting.
---
Until next time.
:wq for today.